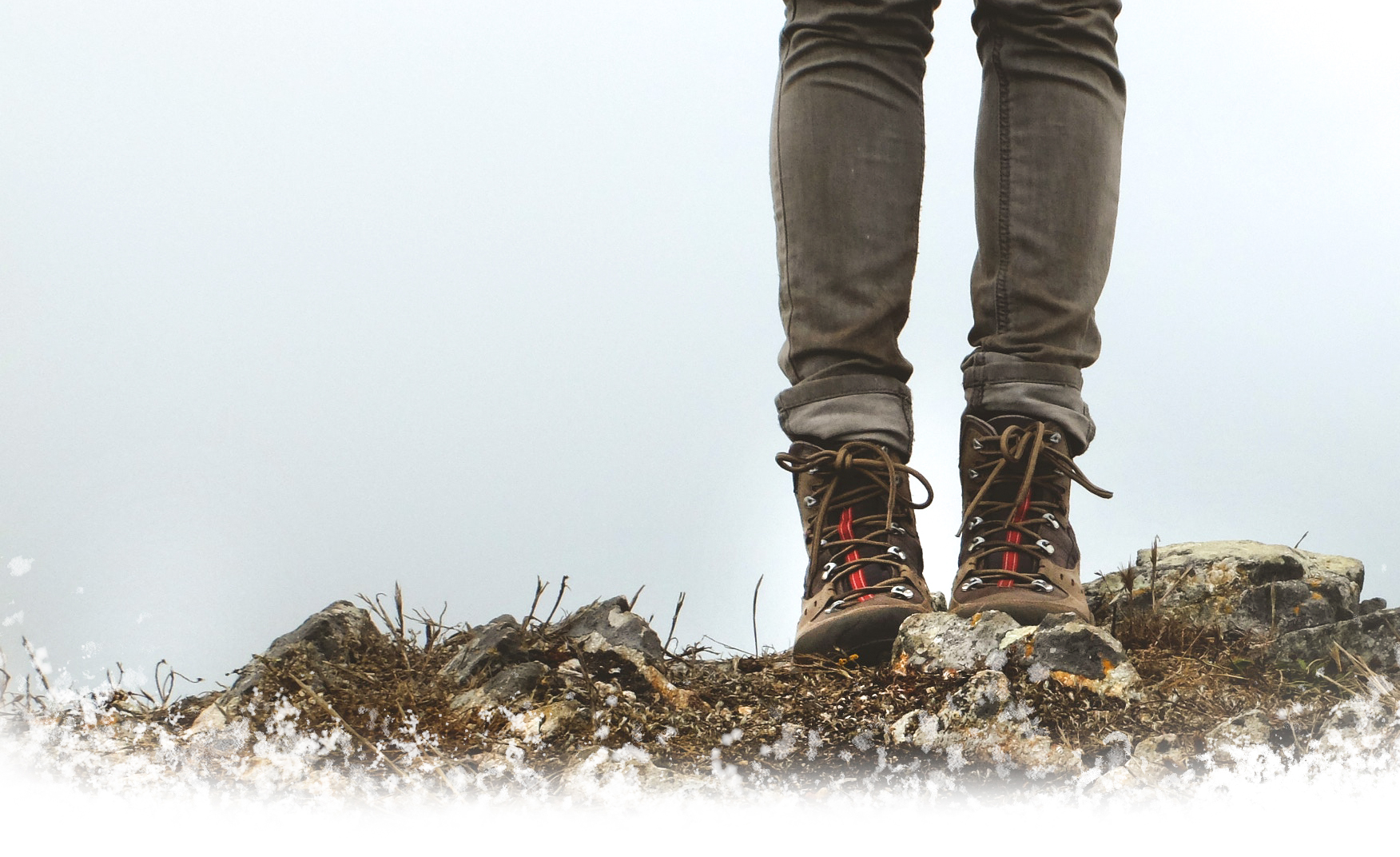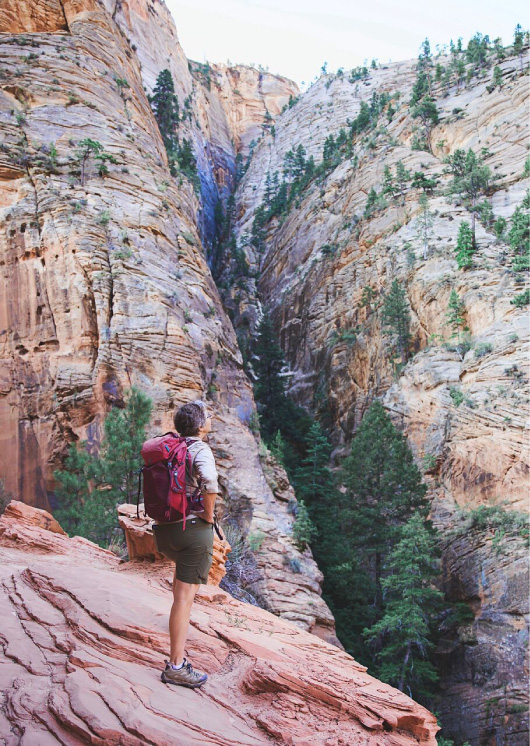 THE
Traveling
LIGHT
ADVENTURE PROGRAMS
Let me help you get out there and expand your joy in life.
Re-energize, come to know yourself better, deepen your trust, become more optimistic and willing to try new things.
Check out all the ways you can open your life up for more adventure.

THE ENERGETICS OF MAGNETIC LEADERSHIP

Designed for people who influence or lead others.

Let the bowls take you on a journey of vibration in sound and color.

Rebuild your willingness and find the courage to try new things. If you want to live your life as the adventure it is, this powerful 21 day program is a GREAT place to start.

VIP DAYS IN NATURE

Come stretch your edges and remember how fun life can be. For anyone who is feeling burned out or has run dry on creativity and passion, come experience a major kickstart to your next level of joyful engagement.

PERSONAL BREAKTHROUGH

Are you ready to move from being one who hasn't to one who does?

Shift from the old paradigm of fear, judgment and lack, into the new world of joy, appreciation and possibility.

Come be part of a small group exploring and becoming adept in a new world.
WAKE UP CALL
CALL TO ADVENTURE!
Are you ready to find out what's behind the patterns that you've watched yourself create over and over again? Get real with yourself.
E-BOOKS
FREE READS
Scout has written several books on how to be fully yourself, happier, and more successful in everything you do. Download her free e-books to share her knowledge, experience and learn the tools she uses herself.
TESTIMONIALS
There are certain experiences in life I mark in my heart as page turners. Exploring the singular landscape of Southern Utah with Scout Wilkins was one of those moments. We embarked upon what I expected to be a beautiful hike with a wonderful, knowledgeable guide. The day was most definitely those things. What I did not expect was the level of rich, inspiring conversation about life directions and creativity that seemed to flow easily as we meandered through Water Canyon. Scout's perspective on feminine aspects of particular rock formations opened my imagination and sense of belonging to the landscape. Then was the surprise for which I'd really not considered…the opportunity to work through a lifelong issue with heights and vertigo. Scout's clear, soft, and simple guidance coupled with her confidence in my ability to move through what had previously seemed an insurmountable obstacle, made success possible. There I was, hiking up a narrow cliff face trail aware but not afraid of the shear drop to the canyon floor near my feet. Vertigo? Absent! 
My time with Scout in the wilderness shifted my life in a few profound and lasting ways. Her presence as well as gentle, wisely chosen questions within the context of the natural world allowed me to reconnect with aspects of myself that had been broken through trauma. Holding up the landscape as a mirror, Scout reminded me of my innate strength of spirit. It turns out that in dealing with my fear of heights in such a seemingly concrete manner, enabled me to access a part of myself needed for facing other, less tangible fears in life. The guidance is simple, the results are powerful!  – B
Scout, you have a way of interpreting a situation that is quite unique in my experience. You seem to see what is going on under the surface, imagining that as a picture you describe to me, or a story you tell me, in words that make complete sense to my whole system. Even though you may be saying something I've heard many times before, when I hear your words, I can really take them in. Something about you creates such a deep sense of peace inside me that I can relax, take it all in, and come away with a completely new, full body understanding of who I am, what is going on around me, and how I fit into it all in a beautiful way. Thank you so much. What I have learned from you has changed my life. – NS
Scout's sound bowl healing was really a moment of growth for me. I have only been to two sound bowl healings before so I am relatively new to understanding it's power. As a western medicine practitioner, her explanation of the chakras following human development made my understanding come to light. She definitely expanded my knowledge of sound bowls and it's more than just beautiful music now, so thank you. It was a powerful experience so thanks again for the opportunity to stay tuned into my body. -RNW
Before this program, I was feeling at a loss. I remembered such better times, when I felt in tune with things. It was like something was missing but I couldn't say what, I wasn't unhappy but knew there was more, far more than the day to day challenge of cooking cleaning,- getting up, going to bed, where was my life!! I wanted it to start!!
The first thing the program has done, has been to give me back a spark, The hope, and joy of knowing there is more, and I am on my way to doing it. I may not know yet which way I will go, but I have started. Its like a secret smile inside. The lovely energy of Scout is leading me forward. Knowing that I can follow something to get me there, like following a trail someone has left for you to find your joy and worthiness, and discovering what else there is along the way. I am so happy to have found this!! Thank you Scout. – CR
You do amazing work, and you lay things out, and explain things with such flow, that they are easy to implement and follow.   -P
To me, these recordings are like a new toolbox that I got with all kinds of different tools in it, and Scout showed us how to use them. So, when one of our pipes leak we can use this tool, when something else is stuck we can use another tool etc… Just knowing to have these tools gives me a sense of confidence… Each time I am re-listening to one of the recordings I discover parts that I hear for the first time…there are so many layers, and it's a life-time journey… -A
As I was sitting on my deck this morning drinking it all in, I leaned my head against the railing and relaxed. Yes, I said, and thank you. Finally I can stop, finally I feel grounded and centered and supported and nourished.   Thank you for this house, thank you for this back yard where I can return every day, and thank you for the connection that allows me to carry that with me through the day. From this place I have something to give, I can operate in the world from a place of openness and from a place of gratitude and fullness.
I came back into the house realizing I was completely open, feeling the energy of the house itself, cool and inviting and supportive and protecting. It too is my home and has become part of me and I part of it and I am grateful. Thank you, Scout, for helping me to come to this place (both physically and metaphorically).
-ND
What I have learned from Scout is, to make your own path. But, if I need help or am hesitant about a decision, to go to her! Support, Support, Support is what Scout is all about. Her words are powerful, moving and uplifting. She is dedicated to her work, helping people get what they want in life, and she is good at it!  I did her goal setting segment and I could see my goal in my hand, it brought tears to my eyes. It left me speechless; it's an incredible feeling. Scout is one of the most caring, beautiful and inspiring people I have met, and I'm so glad she's in my life. Thanks Scout! – AJ
You have the exceptional gift of simplifying information I need to understand and then apply, and you put words to feelings in an amazing way that brings me to understand myself and the world at an entirely new level.  Thank you for your compassion and your willingness to help. You are a blessing!  -D
You have such a great a gift, Scout, for helping folks like me to allow their spirit and passion for life to really come alive and claim their joy and realize their potential for a truly good life.  -TZ
I wanted to tell you how ingrained my new pattern has become.  I was thinking about it recently when something I did wasn't just right (can't even remember what now).  I watched myself recognize it and think about how useful that information I just received was so that I could do it differently/not do it in the future.  After that, I made a point to take note of my reactions and recognized such a beneficial bodacious (good word!) pattern.  My foundation shift doesn't take any effort – it really is part of me now.  Some of the best money I ever spent was on our work together.  Thanks again!  -SR
SUBSCRIBE
LET'S BEGIN THE JOURNEY TOGETHER.