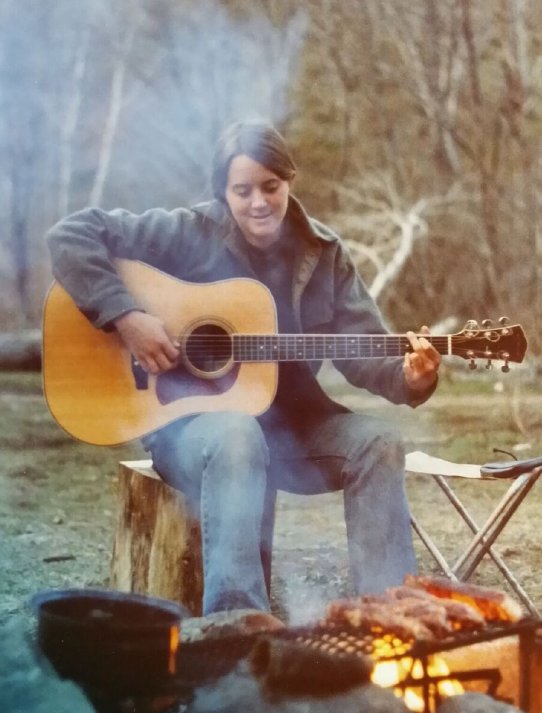 Scout is a vitally alive and curious explorer and guide who is passionate about living a life she loves, and helping others do the same for themselves.

She was born in 1955 and grew up near Berkeley, California, part of an active outdoor family. At 11 years old she began working at a Natural History Museum in Walnut Creek.

Scout grew up with the museum, spending her teen years raising and releasing wild animals, backpacking and leading adventure trips, and creating exhibits. Her father taught her engineering, design and carpentry, building cages for all the wild animals she brought home.

After high school, she did an internship at the Smithsonian in Washington, studied Forestry at the University of California, moved to eastern Oregon and became a fire lookout, then a ranch hand, a logger, mill worker, and then went to work for a back country outfitter, running horse and mule adventures in the Idaho wilderness.

She met her husband there, and they moved to Montana, where they had two sons and built a successful business building timber frame homes throughout North America.

She was also extremely active in the Timber Framers Guild, taking the lead on myriad projects of all kinds, and eventually became the Executive Director of the Timber Frame Business Council.

After selling the business, the family moved to Fiji and helped remodel a resort. Upon returning, Scout earned her private pilot license and returned to school at the University of Montana in Environmental Studies.

Through her own life experiences, Scout  become fascinated with the energetics of human consciousness. She became a certified coach and took a deep dive into Neuro-Linguistic programming (NLP), hypnosis, and a wide variety of energy modalities.

Her background as a naturalist led her to work closely with the Biomimicry organization, coaching the elite candidates for their masters program, as an adjunct professor of Life Sciences at Arizona State University.

In 2008 she created Traveling LIGHT, a system that uses active, real-world adventures to help women who want to feel ALIVE again get excited, find their voice and fully own their life in a way they may have have lost faith was possible.

Scout has developed a global following as a guide, teacher, energy worker, speaker and consultant. She has worked with thousands of people in 18 countries on six continents.
LET ME TELL YOU MY STORY.
I was blessed with a highly adventurous and fun youth with a lot of very unique opportunities.
When I was little, I was most comfortable outside, and from when I was 11, I took "being outside" to a whole new level when I started working at a natural history museum, immersed in animals and nature.
It was an incredible life, really. Looking back on it, it's hard for me to believe I experienced the freedom I did. We did a lot of backpacking as part of the museum experience; we'd go into the
Sierra Nevada or other California mountains for two week long backpacking trips several times each summer, becoming leaders on these trips over the course of time. The summer I was 15, a group of us (who had been well seasoned and proven ourselves responsible) got to take a trip where we formed into four standard sized "cooking groups" of four each, and they dropped each group at a different trailhead, hundreds of miles apart by road. My group started at Sequoia-Kings Canyon National Park, another in Tuolumne Meadows in Yosemite, and
two others over on the east side of the Sierra. From there, we hiked in, cross-country, to a central point where we planned to meet in a week. There was a group of four staff members who came in by a fifth route, and joined us there, and we all hiked out together over the second week. Imagine that. Looking back, as a mother, I so deeply appreciate the level of trust that was involved in letting that trip happen. Looking back as a grown woman it makes me cry tears of gratitude to have been given so much.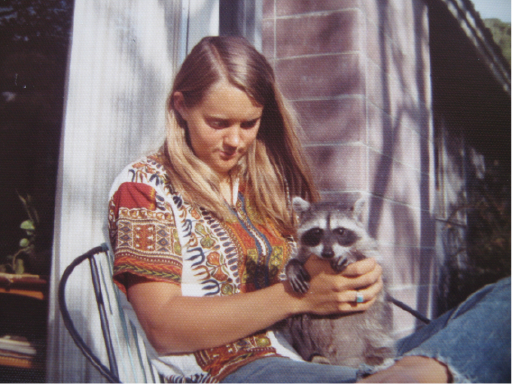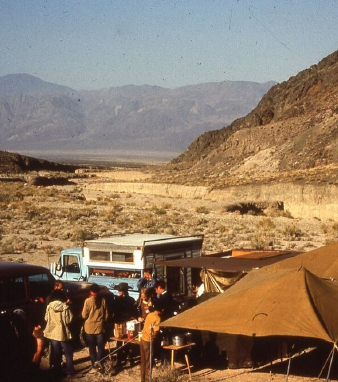 THAT LEVEL OF TRUST DEEPLY INFORMED MY LIFE
This continued through my early twenties, as I worked as a fire lookout, a rancher, and outfitter and guide, and a carpenter. At twenty-six I married, and over the years I started and ran a thriving business with my husband, had two sons, and had continuing adventures, including the chance to live and work on a tiny island in Fiji for a year.
And yet, without knowing why, I also battled depression, anger and resentment and struggled for basic happiness throughout those years.
Having no idea why I was so angry made it worse – I descended into deep self judgment as well. My world was contracting and I had no idea why, or what to do about it.
Like so many married women raising children, I had devoted those years largely to supporting other people's dreams. While it had been very interesting and wonderful, I was not doing anything about my own dreams. In fact, I didn't even know what they were anymore. I had the sense that there was something more inside me,
but I couldn't say what that was. It felt like there was something huge inside holding me back. Sometimes I even thought I was going crazy.
At this point, I have a deep understanding of what was going on. It had to do with the other parts of the culture I grew up in, and the unconscious rules I thought I had to follow. But back then – it was a frustrating, debilitating mystery.
The result was clear enough, though:
I FELT LIKE I WAS UNDER A MANHOLE COVER AND IT WAS WELDED SHUT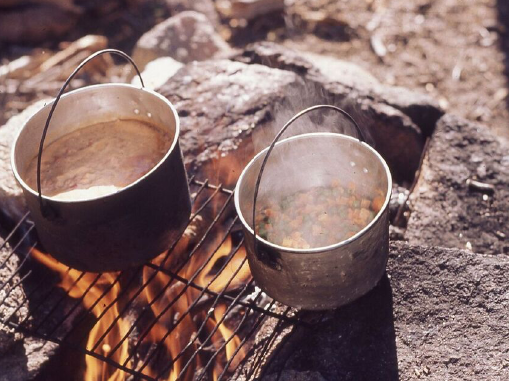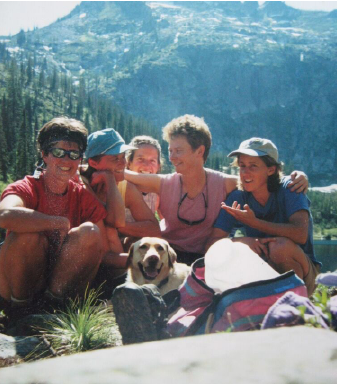 I kept trying to emerge.
Little by little, I made the choices I could that began to open me back up. I began to explore again. I realized how much I missed having a teacher, and learning things in a more structured way, so I took a class. I learned to paint, then I got my private pilot's license, and eventually went back to college to finish my degree. In that time of letting myself stretch, grow and explore, I became more open and honest with myself about who I really am, and realized that early in my life I had buried a basic part of my being: that of being a Lesbian.
I came out, of course, and while still loving one another deeply and staying close, my husband and I divorced. Our ability, along with our sons, to navigate those waters authentically and beautifully, and to expand our family rather than shatter it, to this day remains one of the most important and rewarding achievements of my life.
A big turning point came when I turned fifty and my younger son graduated from high school. It was a life altering time. Here I was with such freedom – and no clue what I wanted to do with it.
I was so very FRUSTRATED. I was utterly DONE feeling like I was settling
for less than what I really wanted, and not knowing what to do about it. I couldn't say what I wanted. Nothing I had tried had worked. All I knew was that if I didn't make a serious change – well, there was no "if." I just couldn't NOT do something. I couldn't not figure this out.
My frustration hit a boiling point. I literally sat up in bed one morning and said:
"I will not waste one more minute of my precious life energy this way. I will not settle for anything less than a fully engaged life."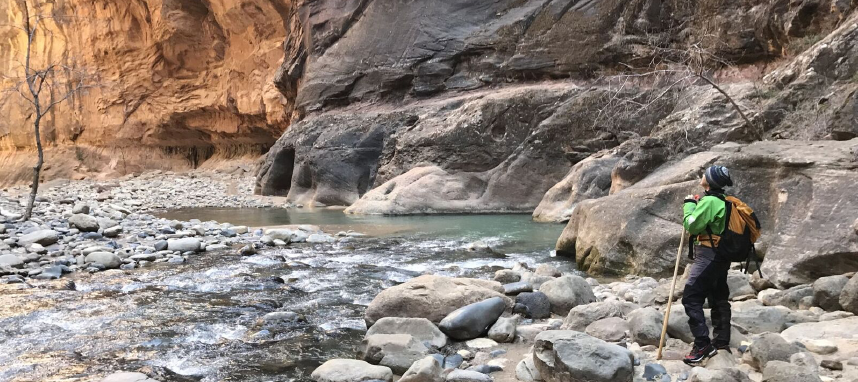 I hit the road. I rented out my house, packed my car and set out in search of whatever was next. I very clearly gave life two simple instructions: "I want the work of my heart, whatever that is, and I want to be able to do it from where ever I am in the world."
I began to following nudges. During that time I earned my coaching certification and began coaching, but was very aware that I wanted to be able to take people far deeper to get
to the bottom of what was creating the problem – whatever the problem was – to make change at the level where it really matters. I attended a seminar in San Francisco that taught Neuro Linguistic Programming (NLP) and Hypnosis, and I discovered my inner world. It was a time of true awakening. I realized that this was where I needed to go myself, to free myself up from what was holding me back.
And I knew immediately that in this area was my work, my gift.
I began the journey back to believing in myself and loving my life.
I became far more open, curious and creative, and as I did, the voices inside began to change their tune.
The rest, as they say, is history…unfolding as we speak.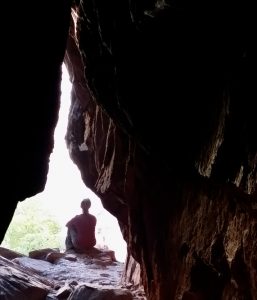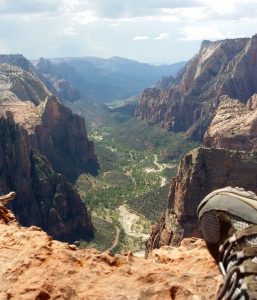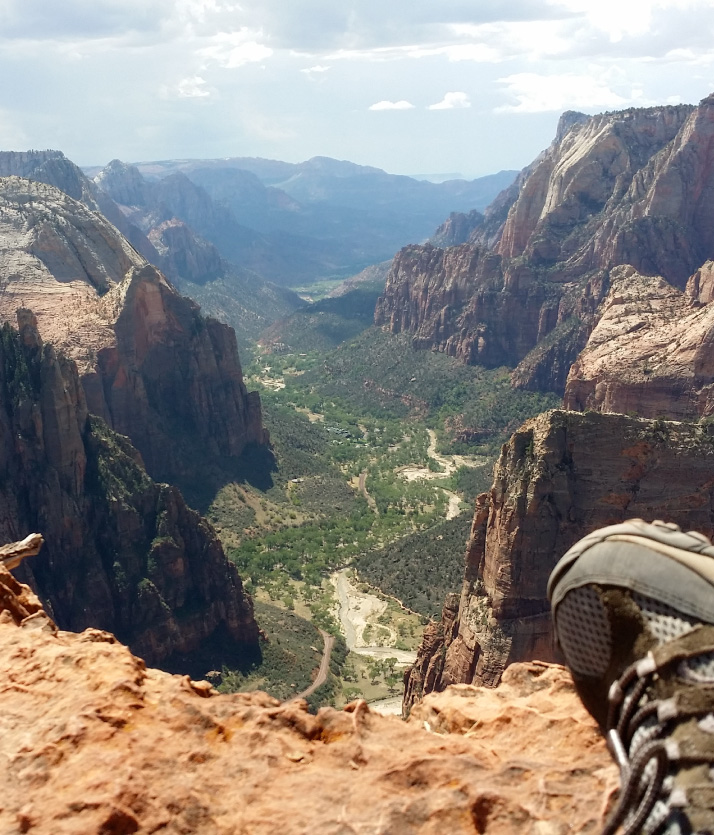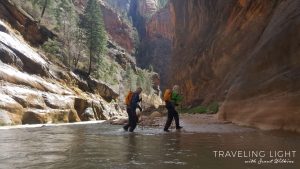 PERHAPS THE BEST EXAMPLE I CAN GIVE YOU OF THE SHIFT IS THIS:
On my 60th birthday I had the remarkable experience of realizing that it is entirely possible I might live to 120. I might be halfway there.
Up until the last few years, that thought would have actually demoralized me. I can entirely imagine my former self thinking, "You
mean I'm only halfway through this? You have GOT to be kidding."
Now, I feel a LOT of feelings that that thought. Sure, there's some trepidation. ("Really? OMG, I guess I'd better get a bit more serious about staying fit then, hadn't I?") But mostly, I feel excited at the thought.
I switched from viewing 60 as near the end of the line, to seeing myself at the crest of a beautiful hill, with as much stretched out in front of me as behind me, and no need to carry all the excess stuff that I brought to here. I can put it down, and move forward in trust and love.
DOES THIS STORY RESONATE WITH YOU?
I hope, if you're here reading this, the answer is YES. And I hope what I am sharing has given you an infusion of optimism.
Are you ready to get clear about what you really want, come to believe you can make it happen, and build the skills that will help you see it through?
I'd love to help you.
I work with people around the world in-person, via phone and Skype. 
Please be in touch!
You can check out my e-books, which you can download for free, and get on my mailing list. 
I would love to meet with you for a Discovery Session – that's a call where I take you to EXPERIENCE what it's like to access the place inside you where your deepest rules are held, and have an appreciative conversation. 
Or come see me in the red rock canyon country for an adventure that will change your life.
However and whenever it happens, I very much look forward to connecting with you. 
Scout Wilkins