LIGHTWORKERS

ADVENTURE CAMP
Sept 25-29, 2021
NamaStay Retreat Center
Springdale, Utah
Zion National Park
COME LET YOUR SOUL PLAY IN YOUR
PHYSICAL ANIMAL BODY.
Feel safe, have fun and learn
as you experience yourself as a human animal,
here to be magnificent, joyful and free on the earth,
A fellow participant with all beings.
Connect to your native animal awareness,
Free yourself from the fear of non-belonging,
And be here fully, having fun in all your glory.
COME JOIN US FOR A GATHERING OF TRIBE & A CONTINUATION OF THE GRAND ADVENTURE OF SOULS!
Fall is a glorious time in the Utah's red rock country, and we will be making the most of it, wandering and adventuring in Zion Canyon, working with wild Mustangs, staying at a breathtakingly beautiful retreat center, eating yummy and healthy food, taking personal reflective time, playing with art, dancing, and ending each day gathering with friends around the campfire.
As a continuation of the Soul Magic retreat, Lee Harris' teachings lead us to a natural transition to Body Magic. He says the following in a recent post:
You are of the Earth.
Your physical body connects you to this Earth; and your spirit, your soul gets to experience the Earth through your physical body.
You are of the Earth. You are of the body.
The body, this beautiful body of yours, it holds you. It loves you, contains you, allows you, frees you, challenges you, gets your attention, gives you human life, allows your soul to be a human being – a soul being, being a human being.
-From Connect to the Earth, Lee Harris Meditation MP3
In Costa Rica we expanded our appreciation and understanding of our souls, through Lee's teachings and appreciation of our human bodies through Stephen.
In Utah, working with Scout we will expand our appreciation of the depth of innate wisdom and magic available to us as we come to understand ourselves as animals, carrying untapped levels of animal awareness.
WHAT ARE THE ADVENTURES?
Over the course of three full days, we'll have opportunities to:
Take simple scenic hikes in Zion National Park,
Engage in a beautiful (and very safe) interaction with horses whose wild nature has been respected, learning to connect at a deep and powerful animal level,
And for those desiring a more challenging adventure, you can choose to
Hike the Zion Narrows,
and/or experience canyoneering: rappelling through tight and beautiful slot canyons.
Exploring your experience through art is also on offer, at any time – we will have an area set up with a collection of stimulating and inspiring art materials to work with as you will. Whether you'd like to create a vision board, do some nature journaling, paint, create a spirit doll…the sky's the limit.
There will always be the option to make your day as easy or as challenging as you personally desire.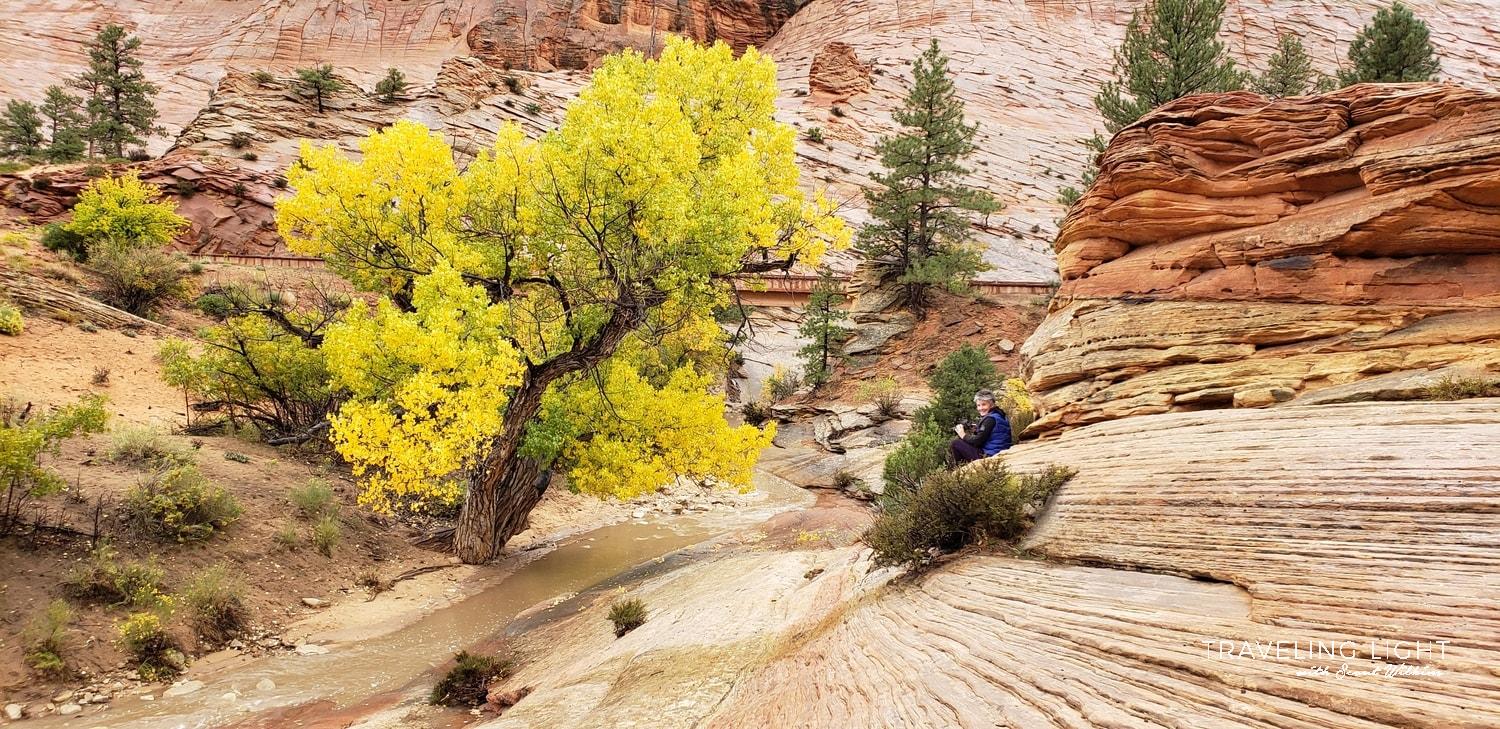 WHAT'S THE PLAN?
SATURDAY
Arrive by the late afternoon/evening.
After settling into rooms and a delicious dinner, we'll have an orientation session in the Pavillion, a short Crystal Bowl session to ground in the space and gather around the campfire.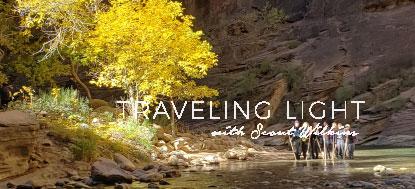 SUNDAY
After breakfast we'll put together our lunches for the day and have a short gathering of the group, to orient for the day: what is possible, what to think about and notice.
Depending on the selection each has made, part of the group will head to get outfitted to hike the Narrows (click for a full description and images), others will head into the park for a guided scenic hike, and others may manage their day independently, taking a shorter stroll in the park or hanging at the beautiful grounds of "camp."
In the afternoon after quiet time we'll gather for sharing and debriefing about the day, have dinner, do a short crystal bowl session and hit the campfire. Dancing will also be an option each evening, as will be the chance to do some art.
This is our adventure to design as we go. For the entire time we are there, we own the whole space…let's make it ours!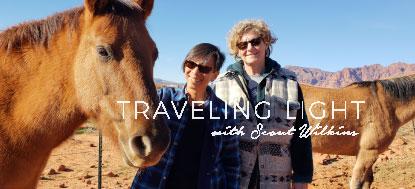 Monday is HORSE DAY!
After our morning routine we'll board the vans for a trip to Ivins, Utah, to visit Windhorse Relations. They run a wonderful, loving, respectful program designed to connect people and horses at a soul level, and it works beautifully.
Click here for a description of the day
On the way home we'll take a scenic drive up to the high point of the park, Lava Point, where we can get a beautiful vantage point of the country. This will be a chance to put what you've learned about the geology of the area into a larger perspective
Back at camp it'll be personal time to be alone or visit, journal, play with some art, nap or wander, until our pre-dinner conversation, dinner, and evening activities: the campfire, dancing.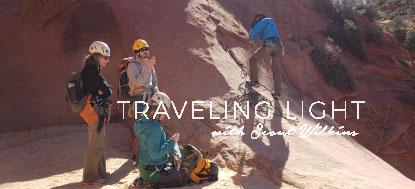 TUESDAY
We'll either go for a scenic hike in the Park, or for those intrepid souls who want to get on the ropes, a half-day canyoneering trip is on offer. (click for a full description and images) We will have driven past Lamb's Knoll on Monday, and you will have seen the area and heard more about what is involved. You may be ready to stay home, rest up and enjoy the quieter activities of camp. All up to you.
The late afternoon/evening will follow the patterns of the days before.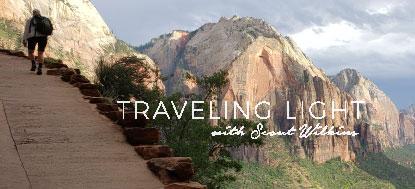 WEDNESDAY
We have breakfast, gather one more time and prepare for fond farewells and check out.
If you want to explore the area a little more before you leave, and are interested in help planning a continuation of your adventures, I'll be delighted to talk with you about other things to do and see while you're in the southwest.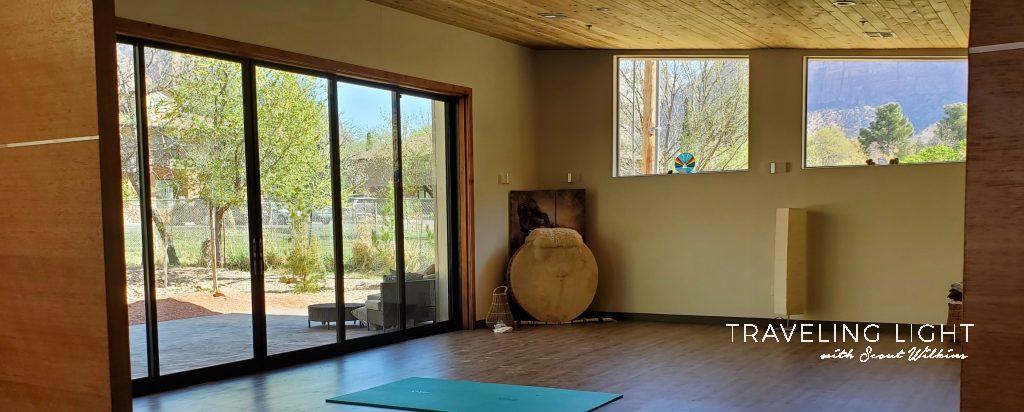 WHAT IS THE VENUE?
We will be staying at the beautiful NamaStay Retreat Center, located in the heart of Springdale, Utah the gateway to Zion National Park. Please click here for a tour of the property, with photos, videos and descriptions of the venue and the choices of rooms available.

WHO WILL WE MEET HERE?
The idea for this camp had its genesis in the desire for a reunion of the "Class of 2017" – people who joined Lee Harris in Costa Rica at his first Soul Magic Retreat. In the spirit of that desire, we are opening it first to that group. We will expand the offering as needed, within the tribe, to meet our maximum occupancy of 20.
This will be a conscious community of like minded people who are interested in expanding our souls' awareness of and love for our bodies, so we can have fun and make the most of this remarkable time in which we are alive.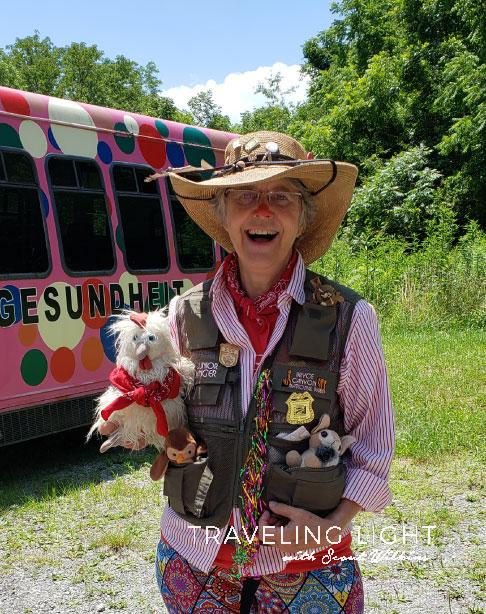 WHO IS OUR GUIDE?
SCOUT WILKINS
I've been a guide since I was eleven years old, when I began working at the Alexander Lindsay Junior Museum – a place designed to connect kids and nature. It worked!
My role in the world has pretty much always been to explore and understand the places or things that excite me, and then to share what I love with others, helping them to experience, understand and love them as well.
In the last twenty years my explorations have expanded to include the fascinating study of realms of consciousness, which I access through on-the-ground work helping people feel authentically safe enough to trust themselves at entirely new levels.
I work to gently expand the willingness to take a risk and try something new together – for them, and myself.
Since I was a youngster, people have told me that somehow things just seem more possible in my presence.
I am so grateful this is true. I really love my life, and what I do. I love people, and helping them go somewhere or do something they always wanted to try but were not quite sure they could or would.

WHAT IS INCLUDED & HOW MUCH DOES IT COST?
INCLUDED
FOOD
LODGING
FULL ACCESS TO THE ENTIRE RETREAT FACILITY
(our group will be the only people there)
SCENIC HIKES
HORSE ADVENTURE
ALL TRANSPORTATION DURING THE RETREAT
SPECIAL USE PERMITS
GUIDE FEES & OTHER REQUIRED COSTS
**Tips for other guides you may work with are not included, and are deeply appreciated.
NOT INCLUDED
EXTENDED ADVENTURES ($40 upcharge per person per adventure for technical gear) The two adventure options are hiking the Zion Narrows or Canyoneering. You can choose to do neither, either one or both.
TRAVEL TO SPRINGDALE.
(We will be working to help coordinate shuttle travel from Las Vegas for those flying. Whatever we can arrange will be offered at cost)
PARK ENTRANCE FEES
National Parks carry an entrance fee of $35 for seven days, which will be your responsibility. Many of you will have park passes – be sure to bring yours! If you want a pass, you can purchase one when you arrive here. If you are over 62, you can purchase a lifetime pass for $80.
PACKAGE PRICING
The pricing varies based on the room you select. We are delighted to answer any questions you have.
These prices are based on single occupancy in each bed. We're happy to include spouses who want to be a fully participating member of the group. Please email scout@scoutwilkins.com to inquire about the details and pricing for this option. Due to space limitations, we have an absolute upper limit of five shared beds.
Cabins
6 single room cabins with one queen bed each – $2,500 for the room
2 shared cabins with two twin beds – $1,995 / bed
Suites
Suite 1: king bed $2,900 for the room (Taken)
Suite 2: One king below, two queens above (stairs) $2,055/ king | $1,955 / Queen
Suite 3: King Bed $2,900 for the room
NamaStay house: A complete home with three bedrooms
Two twins, shared bath with King room – $2,215 / bed
One king, shared bath with Twin room – $2,700 for the room
Two queen beds with their own bath – $2,395 / bed
To INQUIRE OR SIGN UP
EMAIL scout@scoutwilkins.com
Because we're going to be a small group and there are a lot of variables (rooms, adventures, etc) we're going to be doing the bookings over the phone.
Please be in touch and let me know you're interested and/or have questions. I'll email back, answer what I can and give you my number so we can talk. If you include your phone number in your email, I'll call you back.
Terms and Conditions
$1,000 to book, remainder due by July 1, 2021
Cancellations: Full refund on or before July 25, 2021
50% refund from July 26 – Sept 15, 2021
No refund after Sept. 16, 2021 except extenuating circumstances, including COVID travel restrictions
COVID Policies We will be following the recommended best practices of the time.
JOIN OUR ADVENTURE CAMP!
EMAIL scout@scoutwilkins.com
Because we're going to be a small group and there are a lot of variables (rooms, adventures, etc) we're going to be doing the bookings over the phone.
Be in touch and let me know you're interested and/or have questions. I'll email back, answer what I can and give you my number so we can talk. If you include your phone number in your email, I'll call you back.