Welcome to The NamaStay
The NamaStay is an oasis of peace and beauty just down a small road from the center of Springdale. The grounds feel spacious while being nicely contained; no matter what room you choose, you will be close to the Pavilion, dining room and campfire circle which will be the heart of our gatherings.
There are myriad places around the grounds to sit alone and soak up the quiet, journal and rest, or gather to talk with a friend or two.
In your off moments, if you're more inclined to be up and exploring, our tiny town is just a few steps away, for shopping, exploring, or just wandering.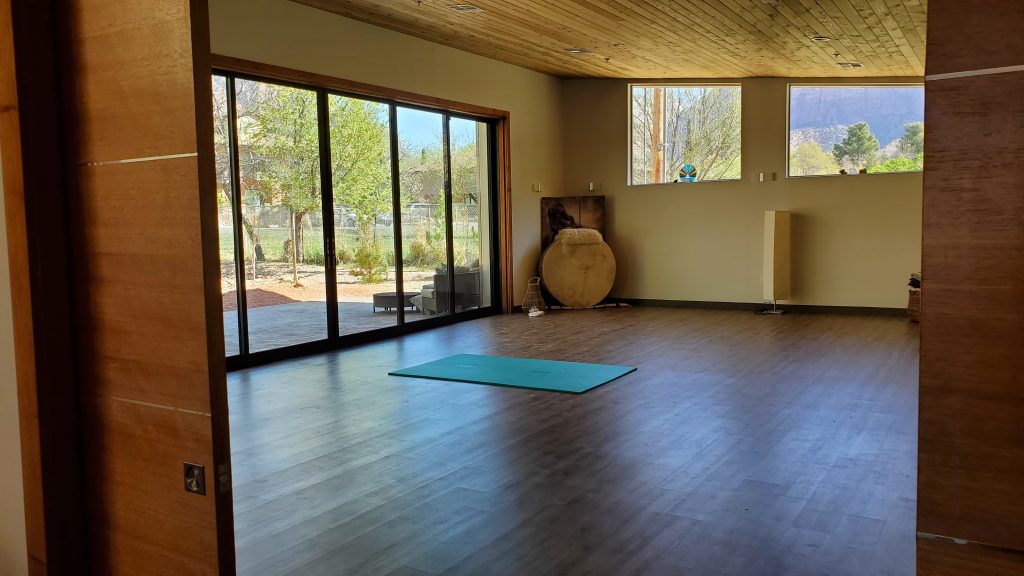 Click on any of these to view videos of:
The Grounds, NamaStay house and Suites
Cabins and dining area exterior view
Central gathering area
Dining room and kitchen
Grounds, walking from Suites to dining area
The Suites
There are three spacious and luxurious suites available.
Suites 1 and 3 are private rooms with a king bed.
Suite 2 has a loft, with a king bed on the ground floor and two queens upstairs.
The package price for the retreat, staying in a suite is:
Suite 1: king bed $2,900 for the room (Taken)
Suite 2: One king below, two queens above (stairs) $2,055/ king | $1,955 / Queen
Suite 3: King Bed $2,900 for the room
Click here for videos of the suites: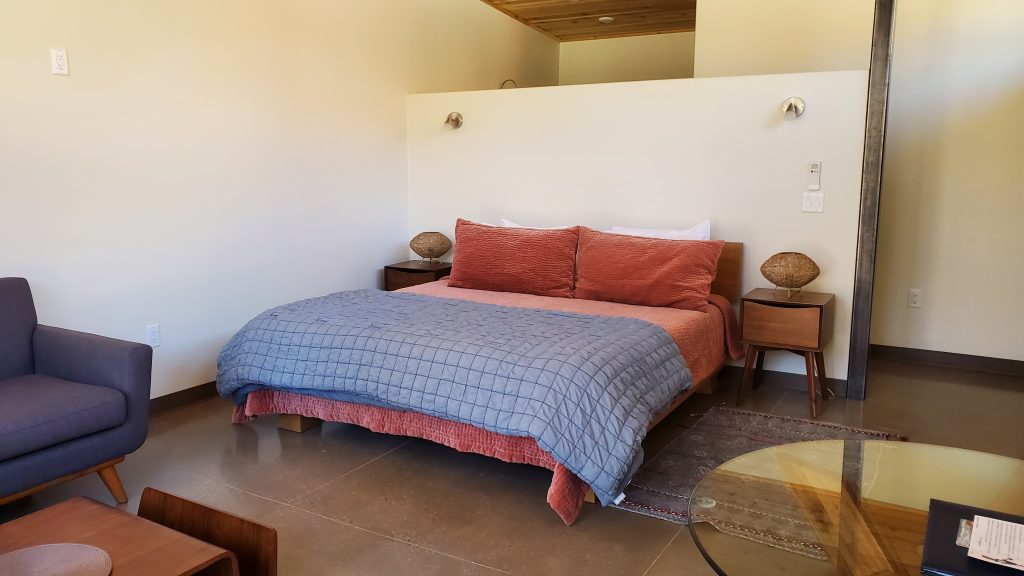 The NamaStay House
This beautifully appointed home affords the most space, shared with up to four occupants of three bedrooms:
One small bedroom had two twin beds. This room shares a bath with the king room.
One large king bedroom which shares a bath with the twin room.
Two queens sharing a large room which has its own bath.
In addition the house has an entry with a half bath, a beautiful living room, dining room, full kitchen, private sitting/TV room, and a beautiful patio looking down towards the group pavilion/kitchen area.
The package price for the retreat, staying in the NamaStay House is:
Two twins, shared bath with King room – $2,215 / bed
One king, shared bath with Twin room – $2,700 for the room
Two queen beds with their own bath – $2,395 / bed
Click for videos of:
NamaStay house twin and king bedrooms
NamaStay house two queens bedroom and bath
NamaStay house overview common area
NamaStay house 2nd part of overview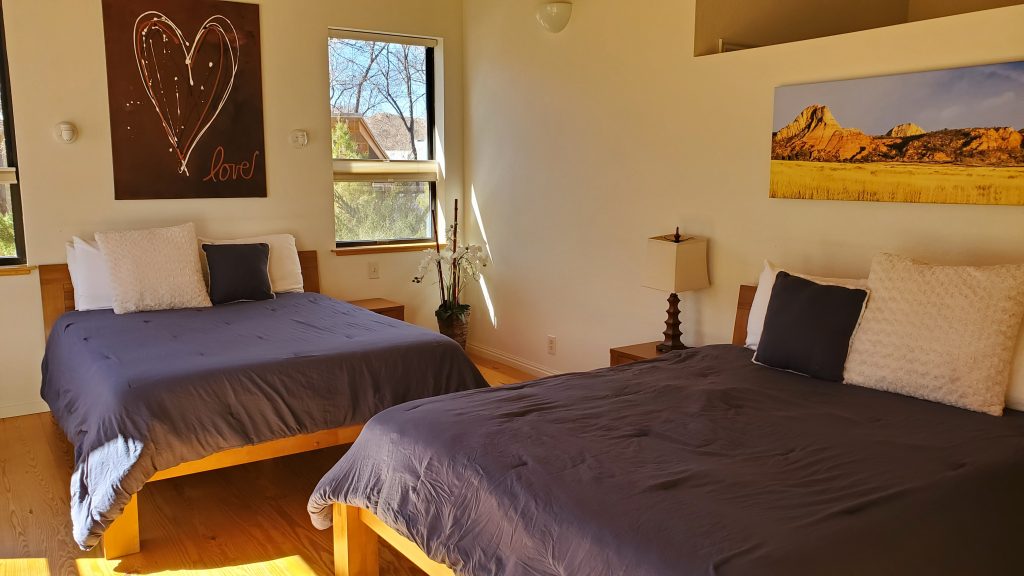 The Cabins
These are the simplest rooms.
6 are single rooms with one queen bed.
2 cabins have a single room with two twin beds, so they hold two people.
The package price for the retreat, staying in a cabin is:
6 single room cabins with one queen bed each – $2,500 for the room
2 shared cabins with two twin beds – $1,995 / bed
Click here for videos of the cabins: